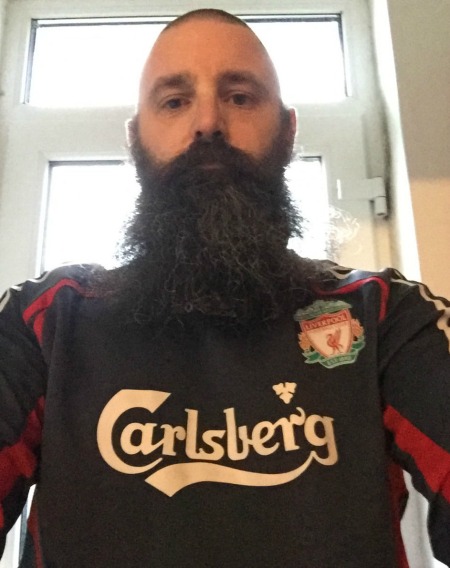 My tenth weekly links and today I'm focusing a bit on the Trump debacle in the US. I've been trying to ignore it but every week I find myself reading more. I even stayed up to watch the road-crash that was the debate. I just can't get my head around his continued success. I've read a few things about the white working-class feeling left behind but hoping for relief from a narcissistic billionaire must be a self harming mistake.
There is also a short piece about calling oneself a writer. I've always struggled with calling myself a writer. It is in my Twitter profile but every time I notice it I feel like a bit of an impostor. But other than white male it is the only label I feel comfortable with. Try squaring that circle. No doubt writing a critically acclaimed best seller would sort that out. Any day now.
I hope you enjoy and do consider subscribing to this blog. Also, have a look at my stories on Amazon.
*
"It is time for others who are still undecided, and perhaps hoping for some dramatic change in our politics and governance, to take a hard look and see Mr. Trump for who he is. They have an obligation to scrutinize his supposed virtues as a refreshing counterpolitician." Why Donald Trump Should Not Be President
*
"Just six weeks after he dropped out – and more than a month before Cruz would dramatically snub the nominee at the Republican National Convention – the senator quietly began renting his vast donor email file to his former rival, pocketing at least tens of thousands of dollars, and more likely hundreds of thousands, that can be used to bankroll the Texan's own political future." Cruz profited off Trump well before endorsing him
*
"If that was the plan, he didn't have the self-control to pull it off; perhaps he didn't even try. And in the end, the tens of millions of people who ultimately tuned in were given a stark view of Trump's deep – many would say disqualifying – flaws." Trump stumped in first debate with Clinton – will it cost him?
*
"The Sharps' story is a reminder that in the last great refugee crisis, in the 1930s and '40s, the United States denied visas to most Jews. We feared the economic burden and worried that their ranks might include spies. It was the Nazis who committed genocide, but the U.S. and other countries also bear moral responsibility for refusing to help desperate people." Would You Hide a Jew From the Nazis?
*
"I am a softball player. That is an undeniable part of my identity. For a long time, it seemed like the only part. Yes, I have always loved reading and writing, but like many writers, I possessed the disinclination to call myself one—as though I had not yet earned the title." Who Am I?
*
"Security sources told the BBC's Spotlight that by 1994 a majority of the seven-person IRA army council were effectively compromised because of their proximity to high-level agents. An even higher proportion of loyalist paramilitaries may have been agents of the security forces." The dirty war behind the Good Friday agreement
*
"The history of scientific publishing is long and noble, designed to uphold standards in the pursuit of truth, but this 200+-year-old tradition is woefully unfit for purpose in the 21st century. There are more journals than ever before, spawning at an alarming rate like so many academic tribbles." Science is broken. Here's how to fix it
*
"All of the dogs showed a stronger neural activation for the reward stimuli compared to the stimulus that signaled no reward, and their responses covered a broad range. Four of the dogs showed a particularly strong activation for the stimulus that signaled praise from their owners. Nine of the dogs showed similar neural activation for both the praise stimulus and the food stimulus. And two of the dogs consistently showed more activation when shown the stimulus for food." A dog's dilemma: Do canine's prefer praise or food?
*
"Sometimes it doesn't feel like your brain wants you to be happy. You may feel guilty or shameful. Why? Believe it or not, guilt and shame activate the brain's reward center." A neuroscience researcher reveals 4 rituals that will make you happier
*
"But sometimes lionesses grow a mane and even behave a bit like males. However, until now, reports of such maned lionesses have been extremely rare and largely anecdotal. We knew they existed, but little about how they behave." Five wild lionesses grow a mane and start acting like males
*
"This is not a desire exclusive to the queer reader, but one felt deeply by all manner of marginalized audiences, from female to Black, Asian to Latinx, Muslim, disabled, gender nonbinary, and every intersection you can imagine." Exclusive Interview: Greg Rucka on Queer Narrative and WONDER WOMAN