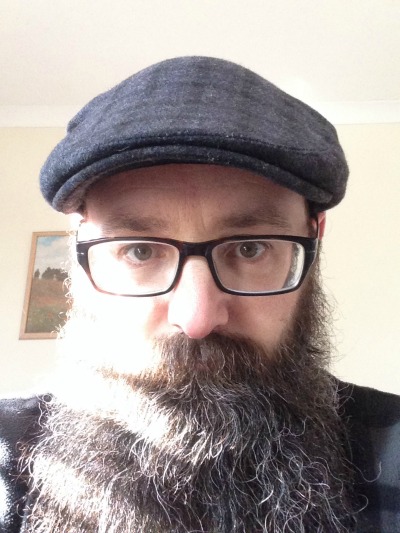 Another week, another list of links. Not as many as usual this week as I've been immersed in a good book, 'The Rise And Fall of the Third Reich' and trying to write my column for The Kerryman. Usually the column takes a minimal amount of time, but this one got a little frustrating as I kept going off on tangents. In a 560 word column, tangents are not your friend.
I included a link about Robust Moral Realism. I like to read pieces on philosophy. I rarely understand what I've read but I can usually get enough to grasp the broad outlines. This is one of those cases. I still found it fascinating.
There's also link to a series of posts by Liam Daly, an artist from Dublin. It's about a cycling tour, he did, of America. I love his paintings and you can find examples of his work here. I regularly buy greeting card versions of his work. They are just beautiful.
I also got to include, for the first time, something by Ta-Nehisi Coates. When I grow up I want to be able to write as well as he does.
Enjoy the articles and do please consider subscribing to this blog.
*
"Two things are worth noting about this triptych of beliefs. The first is that the commitment to non-naturalism comes with a significant cost. Killoren calls it the 'non-naturalist's handicap'. If non-naturalism is true, then it means that 'moral facts do not play a contributory role in the best explanation of any natural facts'." Is Robust Moral Realism a kind of Religious Belief?
*
"In 1996 I flew to America with my bike, and then proceeded to cycle across it. First though, I had to negotiate my way past Immigration Controls in Boston. This is an excerpt from the first entry in the journal of my cycle across America. Part 01 continues the story, and so on until the end." Cycling Across America — Part 00: Introduction*
*
"Of course, we then have to figure out what to do not only with ourselves but with one another. Just as a lottery cheque does not free the winner from the shackles of the human condition, all-purpose machine intelligence will not magically allow us all to get along." A world without work is coming – it could be utopia or it could be hell
*
"Successful adults are usually strong-willed and stubborn and have an unwavering sense of purpose from which they refuse to be sidetracked, and yet, all too often, these are the characteristics that our teachers and our families and our communities will attempt to control when we are young because it makes their lives easier." Pretence as an art form results in women accepting ill-treatment by others
*
"In any referendum over separation, the "independence" side appeals to the patriotic heart. The thinking of the Leave side is magical. It plucks at a dimly remembered but glorified past (that was never as good as nostalgia makes it), and offers a future that is imaginary. TheBrexiteers are the dog that caught the bus: they hadn't thought what to do next." A Brexit post-mortem: 17 takeaways for a fallen David Cameron
*
"I would fantasize constantly about my own death, like it was a movie I couldn't wait to see. Would my family honor a request for a religion-free funeral? Probably not." This is how I stopped myself from committing suicide
*
"One way of reporting on Clinton's statement is to weigh its political cost, ask what it means for her campaign, or attempt to predict how it might affect her performance among certain groups. This path is in line with the current imperatives of political reporting and, at least for the moment, seems to be the direction of coverage. But there is another line of reporting that could be pursued—Was Hillary Clinton being truthful or not?" Hillary Clinton Was Politically Incorrect, but She Wasn't Wrong About Trump's Supporters
*
"What's often forgotten, however, is that Nirvana and Pearl Jam were feminist through and through. As the years go by, their very public attacks against sexism in the early 90s look even more remarkable than they did at the time." When Nirvana and Pearl Jam Stood Up for Feminism
*
"It is said that all too often we don't think enough, or even at all. In the modern world, so the story goes, we are akin to Descartes's brutes. Does writing really kill deep and original thinking?" Writing Thoughtfully In Unthinking Times