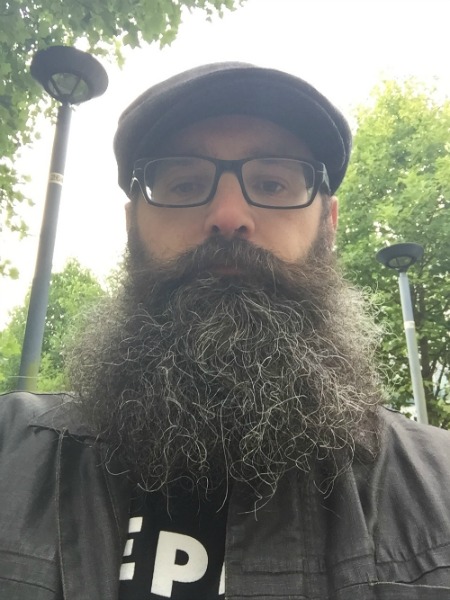 Hello and welcome to my eighth weekly list of links that have grabbed my attention. This week I am including three pieces about the same topic, cultural appropriation. The author Lionel Shriver gave a speech about the right of fiction writers to write whatever and whoever they wish. This caused consternation. Her entire speech is included. And I've included an article that attacks this assertion and one that agrees with it. I'm not sure where I stand on this. I write fiction and regard myself as 'entitled' to write without constraint. Yet I am aware that my entitlement is tied up with my privilege.
I've also included an article that analyses a game between Man United and Man City. I love when a football game is broken down into its constituent parts. A good game merits such attention and increasingly there are people who are willing to do it. And do it well.
And of course I couldn't allow the 50th anniversary of Star Trek go unmentioned.
*
"But what does this have to do with writing fiction? The moral of the sombrero scandals is clear: you're not supposed to try on other people's hats. Yet that's what we're paid to do, isn't it? Step into other people's shoes, and try on their hats." Lionel Shriver's full speech: 'I hope the concept of cultural appropriation is a passing fad'
*
"So what did happen? What did Shriver say in her keynote that could drive a woman who has heard every slur under the sun to discard social convention and make such an obviously political exit?" As Lionel Shriver made light of identity, I had no choice but to walk out on her
*
"The issues that Shriver raised are a matter of debate and contention. What is striking about much of the criticism, though, is the sense not that Shriver is mistaken in her beliefs, but that she should not have said what she said, and that what she said was in some way a personal attack on all minoprity or non-Western writers." who is appropriating what?
*
"He continued with a midfield duo of Marouane Fellaini and Paul Pogba, a combination that was repeatedly exposed throughout the first half. Pogba, in particular, gave an incredibly indisciplined midfield display, positioning himself as if he were playing in a midfield trio, the system he is accustomed to. He was often caught ahead of the ball at turnovers, which left Fellaini isolated in front of the defence." Pep Guardiola wins tactical battle with José Mourinho in Manchester derby
*
"Welcome back to the new school year, maybe a new class and a new set of parents. As a parent, I want to get on with all the school staff. I value the school as a community that helps me to educate and raise my children." 8 tips to be a better school principal… from a parent
*
"Writing in plain English allows your message to reach as many people as possible. Clear writing can also avoid misunderstandings, that may have serious consequences. This is particularly important when the information communicated is about legal rights and responsibilities."  What Is Plain English And Why Is It Important For Human Rights?
*
"Some 50,000 asylum seekers and migrants remain stuck in Greece amid a recent spike in arrivals on the Greek islands since the failed military coup in Turkey in July. But the EU commission remains intent on getting Greece to start accepting returns from other member states before the end of the year." One year after launch, EU fails on relocation
*
"True, there aren't many efforts to pretend that Donald Trump is a paragon of honesty. But it's hard to escape the impression that he's being graded on a curve. If he manages to read from a TelePrompter without going off script, he's being presidential." Hillary Clinton Gets Gored
*
"Traditionalist revivalism tends to evoke three types of responses. One is fascination. Michel Foucault's embarrassing embrace of Iran's Islamic revolution is a prime example. Another, typical of revolutionary Marxists and scientistic atheists, is militant rejection of religion as such. A third is more nuanced, advocating neither reckless romanticism nor blanket rejection but critical engagement." Confronting Religious Revivalism
*
"In a world and society where religion seems to be more divisive than uniting lately, Koffman is diligently trying to turn that tide. Her personal interpretation of Judaism is about inclusion, advocacy, and speaking out against injustice, not about shame or imposed limitations, which seems pretty hard to argue with." This Feminist Rabbi Is Dismantling The Abortion Vs. Religion Debate
*
"Star Trek was born out of the era of John F Kennedy, the space race, a well-educated middle class and a sense in America that anything was possible." Star Trek's 50-year mission: to shine a light on the best of humankind