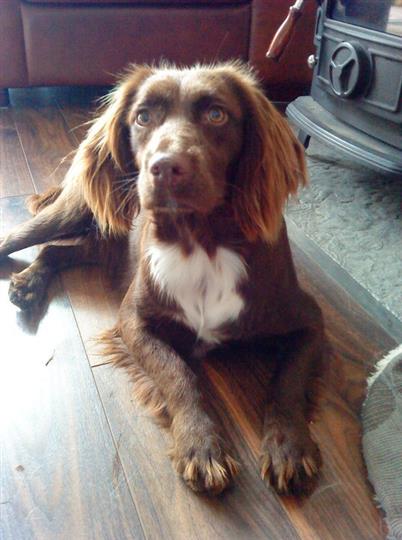 Another week. Wow, they do go by quite quickly these days. Anyway, the twitterverse has, as always, provided me with manifold distractions from the inexorable march of time. The first link it to an interview with Aziz Ansari. It is, to say the least, a tad disquieting. His eschewing of all not only social media, but the internet itself, is compelling. Much food for thought.
There's also an update on the Neymar situation, which I'd brought up in a previous Weekly Links. As usual, there's a lot of nerdy stuff. This is a wonderful time to like nerdy TV. In fact this is the most nerd heavy Weekly Links I've ever compiled. I fear the world is becoming so unpleasant that this retreat to fantasy is a necessary tactic in protecting my mental health. Or perhaps fantasy is the most palatable way of undertaking the nonsensical state of our planet? Either way, there's a lot of the nerd this week.
And as always, feel free to subscribe to my blog and perhaps even have a look at some of my published works on Amazon.
*
"But there's another possible explanation, too. Before meeting Aziz, I received a tip that he'd unplugged from everything but text messaging. He's off social media. He deleted the Internet browser from his phone and laptop. No e-mail, either. Technologically speaking, he's living in, like, 1999. " Aziz Ansari on Quitting the Internet, Loneliness, and Season 3 of Master of None
*
"It's neither. The most-coveted individual honour in football is decided by financial journalists who might never watch a football match all year. It's the Forbes List of the World's 100 Highest-Paid Athletes, which the American money magazine has published every year since 2012, and when we tally the football players who have made it to the top of that most-exclusive list, it's Cristiano Ronaldo 2, all other footballers 0." Neymar intent on being best-paid if not the best
*
"That's right, Discovery is introducing a genetic reason for the ridges. Traditionally, they've been viewed as part of each Klingon House's lineage, showing other Klingons what families each person belongs to. While that's still true, Page adds that the ridges have extra-sensory receptors, running from the top of their heads to their backs." Klingon Head Ridges Will Finally Be Explained onStar Trek: Discovery, with Science
*
"This is not surprising. The Great War has always been a publishing phenomenon. Around 25,000 books and scholarly articles have been written on it since 1918. The arguments have been conducted with forensic intensity and unwavering moral passion. The fascination with the war, which exerts its grip most powerfully in the "Anglosphere" countries, is justified." Still in the grip of the Great War
*
"One of the episode's most stunning elements had nothing to do with the dragons. For years, we've been hearing about the battle prowess of the Dothraki riders—and now, for the first time, we've seen it. It was Thrones horse coordinator Camilla Naprous who came up with the idea of having the screamers stand up on their mounts as they charged the Lannister forces." Game Of Thrones: Behind the Scenes of That Record-Breaking Fire Battle
*
"During the panel, it was mentioned that the original plan for the show was to go out and explore the rest of the fleet a lot more than the show actually ended up doing. "Well, part of the pitch was, 'Here's this whole civilian fleet,' and TV was much more episodic than it is now," said Moore. "So part of the way to sell the network on what we were doing was, 'Don't worry, there will be all of these individual stories." Ron Moore and David Eick on Their Original Battlestar Galactica Pitch and the Problem With Streaming
*
"Listen, before you angrily @me, hear me out. I can already see all of you Next Generation folks yelling at me through the computer screen, but here's the thing: when was the last time you rewatched The Next Generation? Because I've recently rewatched all of the series (save Enterprise—I don't hate myself that much), and I hate to break it to you, but TNG does not hold up as well as you remember it holding." Which Star Trek Is the Best Star Trek? Let's Settle This Once and for All