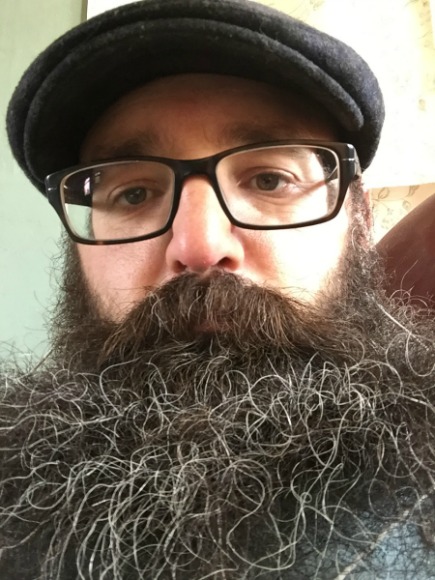 To my chagrin I still find myself reading a lot about the Trumpnado across the water. I keep telling myself to ignore it but he stubbornly remains in the race. This is the world we now live in, a place where someone has truly awful as Trump can be a contender for most powerful person on the planet. I don't think I can write dystopia anymore. We're already there. Though perhaps his rise to prominence may inspire a burst of utopian literature. Reality has never been so important to re-imagine and/or escape.
There are also a couple of articles on cultural appropriation. One day I'll have to write something myself on the topic. Of course as a straight white man who likes to write about elves, maybe I don't need to write about it. But then again my favourite food is Britishified Indian food and my favourite music is the blues, as practiced by the original black artists and as interpreted by Led Zeppelin and Fleetwood Mac.
I hope you enjoy some of the articles and do please consider subscribing to future posts. And finally, as an indie-author (which sounds way cooler than it is) I'm supposed to make regular references to my published works. This is a collection of science-fiction and fantasy  stories I wrote last year. As the name suggests, Death and Duty, the overarching theme is death and duty.
*
"The Trump campaign has tapped into this disaffection, and portrayed its candidate as the 'anti-political' solution to the failings of liberal democracy. In the first Presidential debate, Trump disparaged politicians no less than ten times and repeatedly held 'Secretary Clinton and other politicians' responsible for all of the nation's problems." Donald Trump's White House bid raises major questions about the future of democracy
*
"This is the point. Donald Trump lies. All the time. He doesn't just stretch the truth in the way most politicians do: selectively citing facts that make them look good, deliberately omitting ones that make them look bad, overstating or understating the probable impact of the campaign promises they make." Donald Trump lies. All the time.
*
"I thought I would come home with my blood boiling, ready to fight tyranny. But I didn't. I came home tired. I've spent every day since on the verge of sleepwalking. For awhile I thought it was physical exhaustion, but it wasn't. It was moral exhaustion. And it hasn't let up." HOW I SPENT MY SUMMER VACATION
*
"While "Star Trek" hasn't always been overtly political, it's a franchise that was built on a philosophy of humanism, inclusiveness, equality, and an idealistic vision for a peaceful future." 70 members of Star Trek's cast and crew just wrote an epic anti-Trump letter.
*
"Obviously people who don't support and won't vote for Clinton cite a variety of objections, some better than others. But some people clearly view Clinton's persistent polling lead—Trump's inability to overtake her in polling averages—as a kind of liberation." There Is Only One Message for Voters to Send in This Election
*
"Compelling data for sure, but Presidents often have to deal with Congress and the Supreme Court … which is why President George W. Bush's tenure is so informative. Under Bush, Republicans controlled the House and Senate, and 2/3 of the Supreme Court. Bush had sky-high public approval following 9-11, and he and Congressional Republicans owed their 2004 re-election to the overwhelming support from church-going evangelicals and Catholics. And what did Republicans do to overturn Roe or in any meaningful way limit abortion? Nothing." Hillary Clinton Is the Best Choice for Voters Against Abortion
*
"She offered a grotesque misrepresentation of what Shriver had said. But on one point Abdel-Magied was accurate. Shriver thinks writers should write what they want. Abdel-Magied thinks they shouldn't. Unless you are a black African woman, you should not write about black African women unless you grant them copy approval." The Dead End Of Identity Politics
*
*
*
*
*