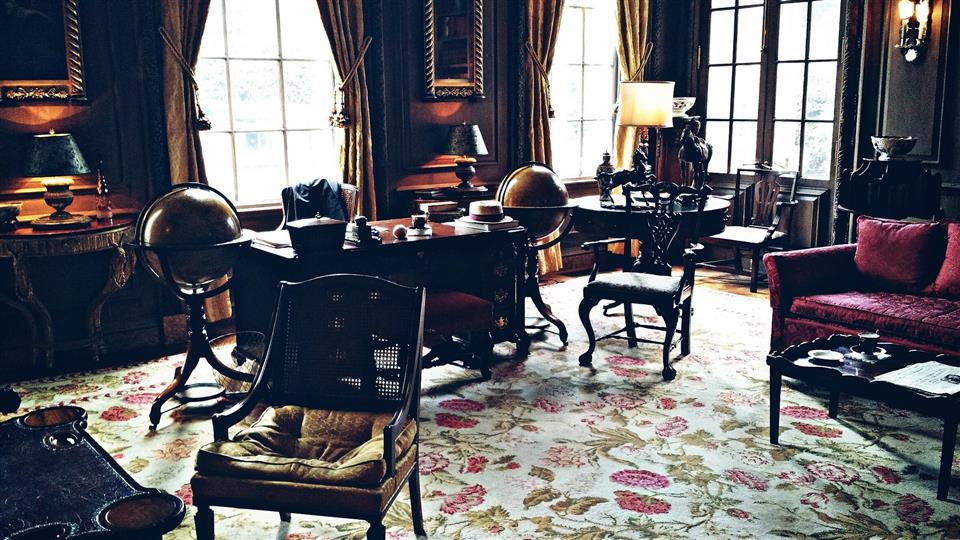 I took the decision, many years ago, to not have children. Mostly because I'm a selfish pessimist who fully expects the world to end in flames and screams. But there's another reason. The unspoken tension all prospective fathers of sons have. The conversation. That conversation.
The first issue is when. When to have that conversation. Does one decide the appropriate time based on age or size? Have you seen the size of young fellas these days? I don't know what they're being fed, but they are huge. Not too long ago one could wait to have that conversation late into the boy's teens. No longer. They may not have the emotional equipment, but they have the size. And it's the size that makes the conversation necessary.
I've imagined the conversation many times. Despite my surfeit of well-chosen and sensitive words, it does not go easy. I call him into my study. Yes, I have a study in this scenario. It's a gorgeous study, all manly and booky. The desk is replete in wooded stereotypes. I love that desk as much as I love my hypothetical son.
I would have my son sit. He'll know this is serious as I don't usually allow him to sit. I'm surprisingly old-fashioned in hypothetical world. I watch fear and worry cross his face. What have I caught him doing? Which of his boyish schemes and misadventures is he being carpeted for? Will he finally be sent to military school? My hypothetical world does seem overly influenced by American films of an older vintage. This is very disappointing.
"Is there something amiss, Father." Yes, he calls me father, what's wrong with that?
I will look at him with something approaching sympathy on my face. This will confuse him as it is a look usually reserved for my dogs on those days we must visit the vet. Now he's wondering if he's dying. This irks me as obviously that would be a conversation his hypothetical mother would conduct.
"What age are you, Son?"
"I am thirteen, Father." Notice he answers in full sentences. My hypothetical son is well raised.
"And what height are you?" I watch him do some mental calculations. He is of course metric while I retain my quaint reliance on imperial. It's eccentric and endearing. I said it is eccentric and endearing.
"I am six-foot one, Father." He's a fucking monster.
"Yes, you do appear to be ridiculously tall which is why we must have this conversation." He nods as he adopts the pose of attentive and dutiful son. "What know you of women, Son?" Ha, that rattles him. He was not ready for that line of attack. Damn, I must remember this isn't an attack. It's an imparting values and knowledge conversation. "It's ok, Son, I have no doubt you are conversant with the biological facts and have even begun some practical forays into that world. This more concerns your awareness of yourself."
My hypothetical son steels himself, his openness to my words writ large on his honest face. My pride in my hypothetical Aragorn is boundless. Well that's what I wanted to call him but his hypothetical mother shut that shit down early doors. I considered Frederick as an alternative, but I did not want a hypothetical son of mine called, Fred.
"Tell me, Son, are you aware that women are scared of men?"
"What?"
I also considered Alexander, but only in Star Trek is that name not reduced to the sobriquet, Alex. I do not like Alex.
"Yes, most women, in almost every situation are just a little sacred and sometimes a lot scared of men."
"Why?"
I considered Edward too, but they tend towards unhappy kings. Fine name though it is. I eventually settled on Richard. It's a fine name, Richard. And, the hypothetical mother of my hypothetical son did agree that in consideration of the proffered compromise, that she would stab anyone who dared shorten, Richard. The hypothetical mother of my hypothetical son is hard-core.
"Experience."
Though I will let you all into a little secret, as a hypothetical father I often imagine Richard as Aragorn. I suspect that as a hypothetical father I look for vicarious glory through my hypothetical son.
"I don't understand, Father."
Oh, how I hate this conversation.
"Without wishing to be indelicate, I assume you have noticed the girls your age experiencing some profound physical changes in the last year or so." He has the good grace to blush rather than demur. "Yes. And as you have noticed, so too has every man they have contact with. And this is where it gets unpleasant, Son. Many of those men will have taken the liberty to point out those changes, in lurid detail, to those girls. Men of all ages, men known to them and unknown to them, of all stations. And repeatedly."
I watch his face, a mixture of shock, disgust and a soupcon of recognition. I must wonder what level of guilt he may share with these men of low morals. I will not ask, this is for the conscious his hypothetical mother and I have instilled in him. I must hope our hypothetical efforts are not found wanting. Who'd be a parent, even a hypothetical one?
"I ask you to further consider this; if men feel entitled to comment on the bodies of children, what leap is there to assuming a right of access to those bodies?" I watch him put his privately educated mind to work on this simple but monstrous proposition. Yes, my hypothetical son is privately educated. Come at me.
I watch horror dawn on my hypothetical son's face. "Do all girls and women experience this?"
"It's very ubiquity can make it seem invisible."
"What can I do?"
My hypothetical son is an idealist. Well he's thirteen, so I have high hopes he will grow out of it, but for now I must endure his doe-eyed belief in hope. But I tire of this conversation. I've alerted him to the reality he need not endure. My job is done.
"I don't know what you can do, Son, but I will leave you with a scenario to ponder. It is dark, you are walking down a street, you notice a woman is walking several yards ahead of you. What do you?"
I move to return to my reading. We are in my study after all.
"I offer her my protection of course."
I feel vomit in my throat. My hypothetical son is a gobshite. "Why is heaven's name would you do that?" Oh no, there's earnestness on his big dumb face. I'm really glad now his hypothetical mother prevented me from naming him, Aragorn. "What would possess you to approach a strange woman on a dark street and presume to speak with her? Have you not heard a single thing I've said?"
"But she thinks I might hurt her, I have to let her know I would rather die than hurt her. Not all men are predators." I wonder if my hypothetical son's hypothetical mother can be blamed for this. I quickly review my parenting over the previous thirteen years. I see him for breakfast every morning, I allow him visit my study every night before his bedtime and listen to him describe his day. He goes to a private school, paid for by his hypocritical mother, I even wear one of those silly hats at his birthday parties. No, I've been the perfect hypothetical dad. I even used the word 'dad' in my review.
But then my attitude softens. It is neither unnatural nor uncommon for little boys to want to be thought well of. That egocentric hypersensitivity is something boys do grow out of. I have no doubt that by his next birthday, and the trial of those god-awful hats, he will have realised how indescribably ignorant it is to think one's need for approval trumps a woman's hard earned right to fear a strange man on a dark street.
I send my hypothetical son from my study with what I think is an appropriately affectionate pat on the shoulder. I will have to write a report on the meeting for his hypothetical mother. She can be quite pedantic about my contributions to her task of raising a hypothetical son. At least now she will know that Richard (still possibly Aragorn) requires a crash course on not thinking his pathetic need for approval is of equal importance to a woman fearing an attack. I don't know how she will do that but as I've already lost interest in this hypothetical son, it's no longer my problem.